The Hate Stains Company

Nontoxic, effective & essential stain removers for a messy world.
Puzzles by Areaware
Featuring puzzles from Areaware.
Gradient Puzzles by Bryce Wilner
Pattern Puzzle by Dusen Dusen
Puzzle in Puzzle by KangHee Kim
Shop Areaware Puzzles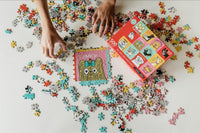 Puzzles by Badge Bomb
You know that feeling you get when you find a really great puzzle with unique artwork that speaks to you? A puzzle that's satisfying to build and enjoyable to look at? These are the types of puzzles we want to put in your hands.
Badge Bomb puzzles are 500 pieces, made with 100% recycled gray board, printed with vegetable inks, and hand-illustrated by Badge Bomb artists like Allison Cole, Gemma Correll and Kate Sutton.
Shop Badge Bomb Puzzles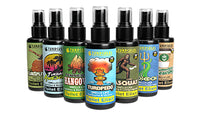 Turdcules Toilet Elixir Sprays
We created Turdcules out of necessity. Of course, the act of nature that spawned the need for fresh bathroom fragrances is nothing new. But, no matter how hard we hunted for them, we didn't have any luck finding products that didn't smell like flowers or have pictures of naked angel babies on them. So we launched Turdcules - Toilet Elixirs that have enough poo-prietary potency to cover up the foulest of smells, with scents that men will actually use.
Shop Turdcules